Our history
✻
Located near Segovia, next to Polendo's stream and surrounded by wheat fields, lies the village of Agejas, one of the many Spanish  towns that due to a rural exodus is now depopulated. The first historical reference of Agejas dates from 1247, in the thirteenth century when it was already a large village.
Which building survive from this period? A small Romanesque church and its cellar. A stylish architectural work that reopens its doors to the public supported by a great wine project. Agejas Wineries and Vineyards are the product of the union of the wine tradition, freshness and splendour of the fields of Castilla. Located in one of the oldest villages in Spain with a vast wine culture and tradition, this extraordinary location provides wine with the perfect environment for resting and aging in the barrels, and also constitutes the perfect scenery for wine tourism.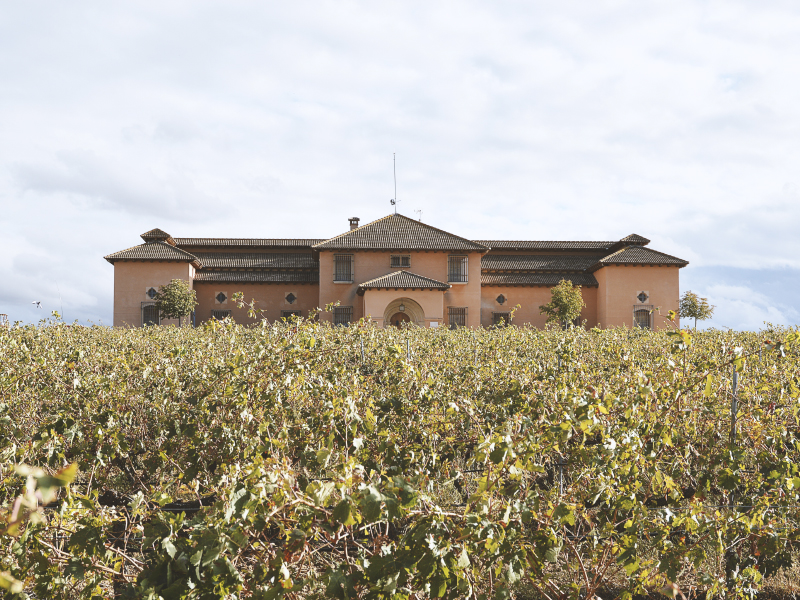 P

rotected geographical indication
Wines of Castilla y Leon
Our Winery
✻
The vineyards of Bodega Agejas are the closest to the city of Segovia.
Its excellent grape comes from over 30 hectares of Tempranillo vineyards spread around the winery. Special care is given to the nurture of the vineyards, as well as the correct ripening of the fruit is kept under control to obtain an excellent harvest.
The selection of the grape is as important as its subsequent treatment.
Our wines age in American oak barrels where they rest under very careful and controlled conditions to ensure that the quality of the wine we produce is excellent.The result is a wine rich in aromas, flavours and colors that perfectly describe the landscape from which they come.